To get on a reserve list, please email me at jacki@przekwasranch.com. To find out about any upcoming litters we hope to have, you can email me with questions as well.
We plan to do selection at 5 weeks in order of the reserve lists. Puppies will be delivered to the Alexandria or Minneapolis area at 8 weeks old. There is a $25 delivery fee. There is also MN sales tax if you live in MN, or a $40 vet paper if you live out-of-state. All our puppies are $2000.
Our puppies are raised in our house and my kids help take care of them and play with them daily. The puppies are ready to go home at 8 weeks old. They come up to date on vaccinations and deworming, have a vet visit with our vet at 6-7 weeks old, and come with a microchip and a 1 year health guarantee.
Available puppies:
Cedar, Ash, Oak, Pine, Tulip and Violet are mini/medium sized puppies out of Sage and Bruno. They will mature between 25-40 lbs. Luna and Cooper are minis out of Daisy and Bruno that will mature between 15-30 lbs. Send me an email today to reserve one of these darling puppies!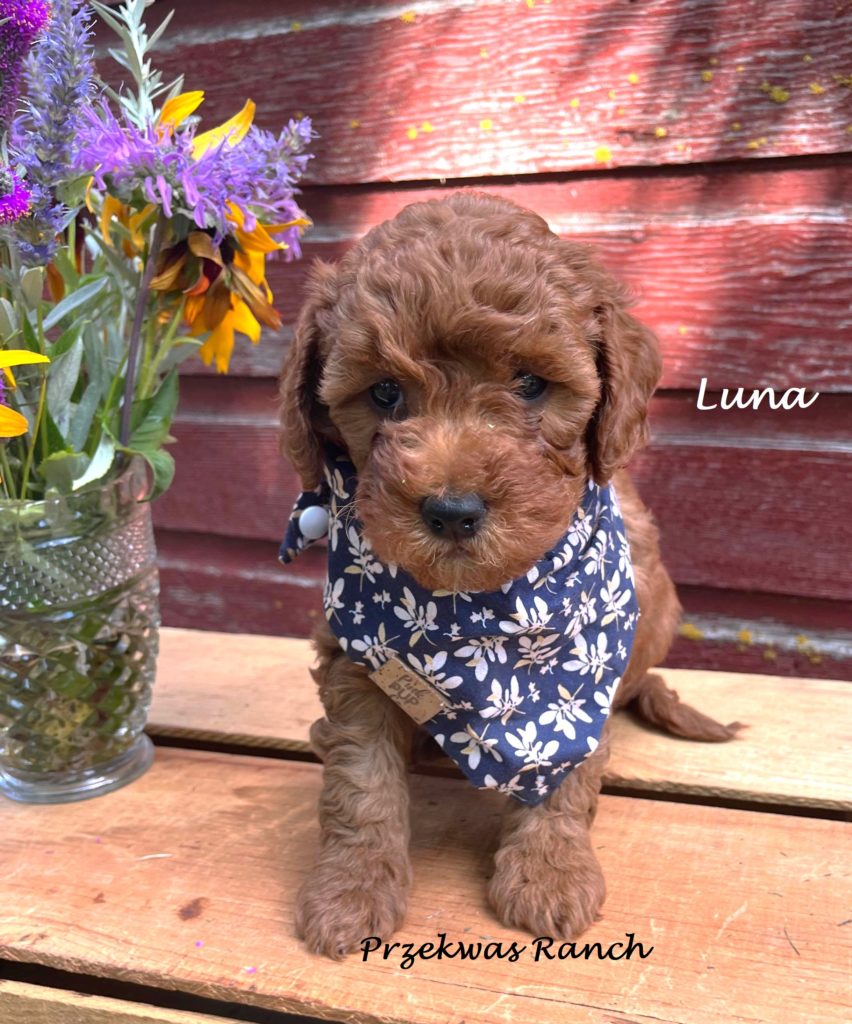 Daisy and Bruno – spring/summer mini F1b
Daisy's puppies were born June 12th. She has 10 darling puppies, 5 boys and 5 girls. Delivery will be August 6th to Rogers, MN.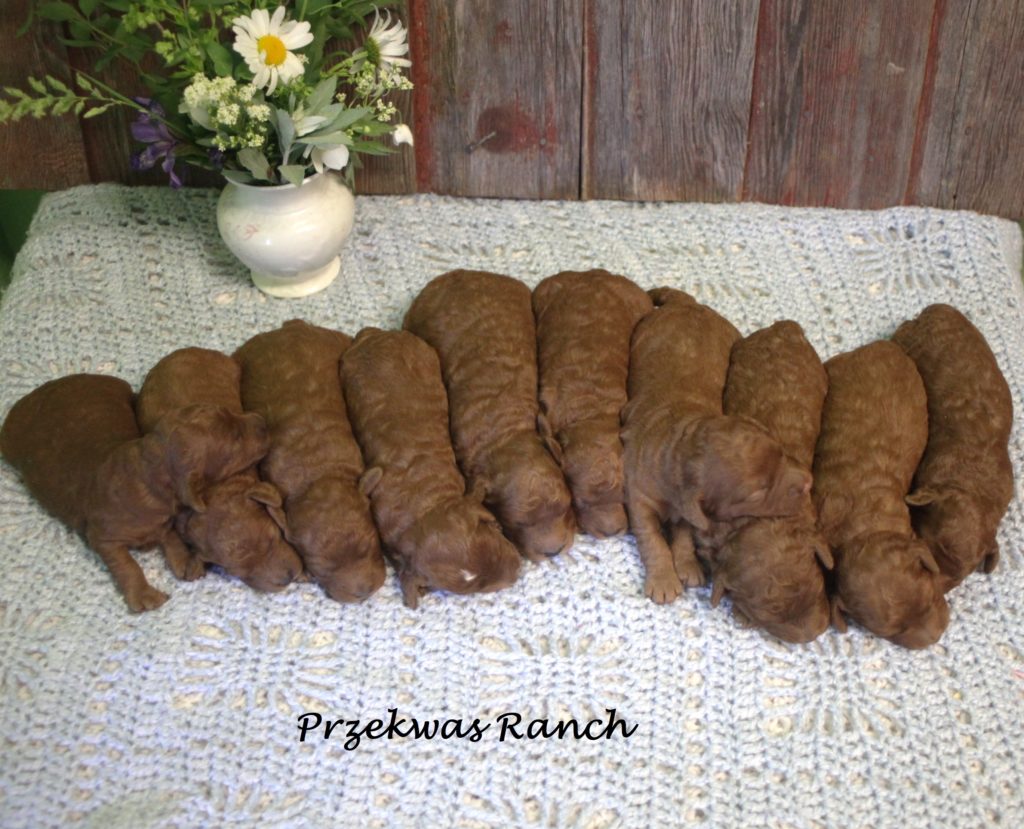 Catherine Von Hoecke – (deposit received) Zoey
Chris Hawes (DR) – Charlie
Donna Williams (DR) – Milo
Angela Johnson (DR) – Piper
Karen Lebens – girl – Lucy
Margaux Soeffker – boy – Max
Kari Plagge – boy – Rocky
Kathy Huot – Winnie
__________________
__________________
Sage/Bruno spring/summer F1b (30-40 lbs.)
Sage's puppies were born June 10th. There are 11, 6 girls and 5 boys. They are ready to go home August 6th, delivery to Rogers, MN.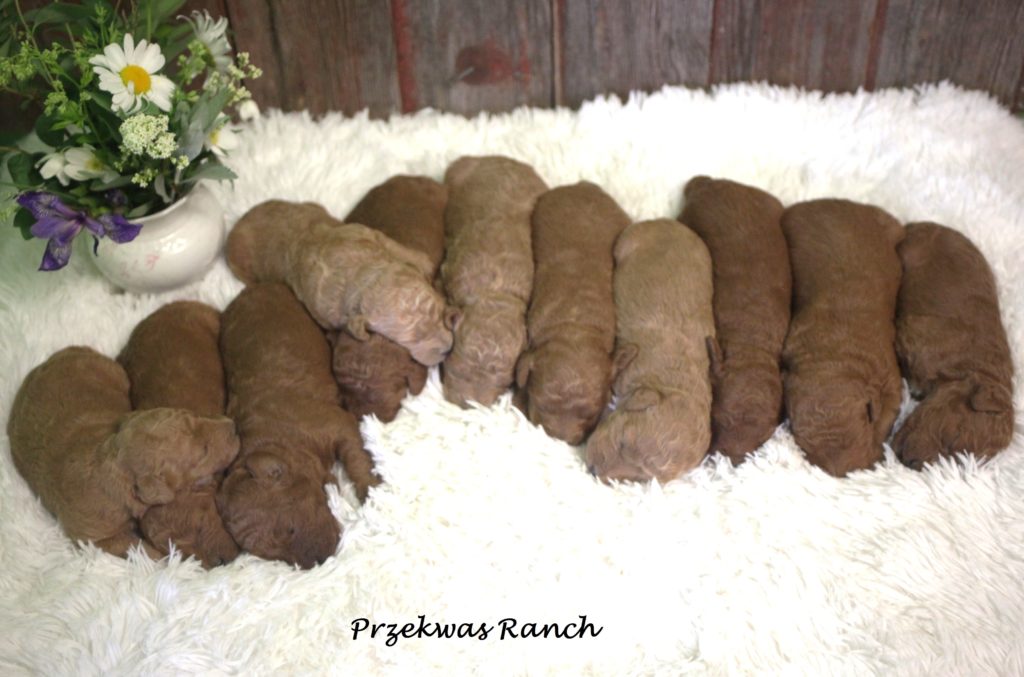 Erin Warren (DR) – Iris
Jennifer Mikes (DR) – Lilly
Erin Danduran – Poppy
Kristin Morrison – Zinnia
Maddie Nichols – Rose
____________________
____________________
____________________
____________________
____________________
____________________
Daisy/Bruno winter 2022
Alex Erickson (DR)
Jody Rannow (DR)
F1 Mini litter, fall/spring 2023
Brian Bossany (DR)
Alecia Perry (DR)